Roxy Blue
Roxy Blue
(Frontiers Records)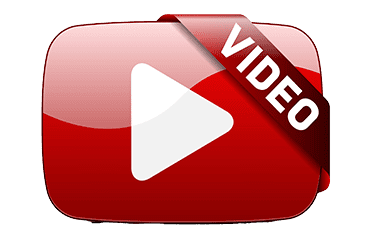 Although I'll be the first to admit that I wholeheartedly embraced the the Grunge phenomenon (most notably Nirvana Nevermind and Pearl Jam Ten), the opening strains of "Smells Like Teen Spirit" and "Alive" effectively served as the death knell for many of my most beloved artists and groups. Although such factoids left me with little hope for the future(s) of the Hard Rock and Heavy Metal genres. Fortunately, with nostalgism being the inescapable, all-consuming salve that it is, the shameless devotees of such ilk have been well-rewarded for their patience via a series of both likely and less-than-likely reunions (Babylon A.D., L.A. Guns and Spread Eagle reunions have occurred within the last five years). Among these increasingly frequent 'once thought impossible' occurrences is the woefully long-overdue release of the oft-mighty Roxy Blue, the second (and, believe it or not, first in twenty-seven years) full-length offerings from the newly-rejuvenated Memphis, Tennessee-born masters.
On the brilliant Roxy Blue (2019), an expertly assembled eleven song collection of Hard Rock and Heavy Metal, each track, beginning with the relentlessly pummeling–albeit hook-laden– tirade "Silver Lining" and the grinding, self-explanatory lament "Rock Star Junkie", instantly commands the rapt and undivided attentions of even the most jaded and unimaginative of listeners, myself most definitely included. Wisely attempting to re-capture the grassroots momentum initiated by the release of their acclaimed Geffen Records debut Want Some? (1992) without, believe it or not, borrowing too heavily from their past, the group unleashes their trademark blend of soaring, multi-octave vocals, razor-sharp fretwork and imaginatively punishing rhythms. Attempting to distance themselves from their few would-be contemporaries by emphasizing their Bluesy, Memphis roots, the group captures the attention of the 'proverbial average peruser' via a well-rehearsed and time-tested formulation.
Continuing with the testosterone-fueled gem "Outta The Blue" and the delightfully swaggering, shred-laden "'Til The Well Runs Dry", the steadfast–to say the very least–combination of vocalist Todd Poole (ex-Saliva), guitarist Jeffrey Wade Cauldron (replacing original axemaster Sid 'Boogie' Fletcher, who escaped the music business for a successful career in dentistry), bassist Josh Weil and drummer Scotty Trammell steamrolls ahead at what can only be described as a carefully-calculated pace. Effortlessly reminding us of their unabashed lyrical and compositional prowess, the rejuvenated group flexes their more-than-considerable creative muscles early and often. With Poole and his not necessarily merry cohorts attempting to prove themselves capable of rising above the considerable "Rob The Cradle" stigma of yore (love it or loathe it, Want Some? cemented their status as a one-hit wonder), they occasionally compensate by sacrificing melody in favor of unadulterated aggressions.
A self-Produced affair throughout, the group wisely augments their re-newed efforts with an eye-pleasing, Blake Heimbach (One Less Reason, Hotkey Studios)-Directed video for the previously-mentioned single "Rock Star Junkie". Accordingly, other standouts, including the smoldering, less-than-obvious Power Ballad "How Does It Feel" and the equally impressive closer "Overdrive", are the finest '1989' moments that never actually happened. Even if you still find yourself still questioning the overall timing–or lack thereof–of the group's inexplicable revival (i.e. the inescapable 'why now'/'twenty-seven years later' argument), the end results serve as a respectable–yet somewhat uncharacteristic call to arms for their constituents. Surpassing (for the most part, at least) the oddly pessimistic expectations of the great unwashed masses, the group now appears entirely poised to embark upon a once-unthinkable journey that appears destined for them to construe the horizons of the genre.
But why should you really care? Because everybody loves a comeback. Now officially freed of the larger-than-life shadow of Want Some?, Roxy Blue serves as a hairspray and mascara-encrusted testament to one of the finest and perhaps most unlikely resurgences of the past fifteen years. An obvious must-have for every genuine and sincere Roxy Blue enthusiast (or, for that matter, anyone with even a modicum of interest in later-day/post-Grunge Glam/Hair Metal), the majority–if not all–of the impossibly tuneful wares contained herein ultimately only reinforce the group's once ironclad reputation as a bona fide creative force not to be ignored. Needless to say, if you've once again found yourself in search of a nostalgia-fueled trip down memory lane that doesn't involve wholeheartedly embracing a morbidly obese expanse of Spandex-clad Velveeta, then this, my friends, might just be the high-octane counter-irritants for what it is that ails you. Trust me, you will not be disappointed.